From Childhood Friends to Entrepreneurs – Creating Unique, Joyful Experiences for the Community
Three childhood friends, who are now entrepreneurs, combine their creative energies to make great things together. One year after they launched their latest venture – Decades – they turned to Walz Group to improve the accuracy of their financial reporting, and have benefited from so much more. Walz has become a trusted resource and valuable partner by helping the Decades team navigate a variety of financial opportunities, including COVID-relief programs for small businesses.
As young boys, Chris Trendler, Adam Ozimek, and Jonathan Yeager bonded over a fun, common interest – games. Later in life, this interest evolved into a passion for bringing people together for a good time. The restaurateur, economist, and artist combined their unique skills and experiences to bring innovative business opportunities to life. Their first venture was the Annual Lancaster Craft Beerfest in 2012.
After launching several large-scale annual events in the Lancaster community, the team used their creative energies to establish a permanent entertainment venue in March 2019. This most recent venture is Decades, Lancaster's first-ever boutique bowling alley and retro arcade with a full-service restaurant and bar. Located in the historic Stahr Armory on North Queen Street in Lancaster, Decades evokes nostalgia with class in a 90-year-old 15,000 square foot gymnasium filled with amusement and cocktails.
Timing is Everything
One year after opening Decades' doors, the partners agreed a change was necessary to fine-tune some of their business operations, specifically a need to improve the accuracy of financial reporting. The Decades team decided to switch accounting firms and started working with Walz Group in 2020, at the beginning of the COVID-19 global pandemic.
"Our partners at Walz cleaned up our financial reporting from year one and helped us navigate the waters when we opted to switch payroll companies to improve labor reporting," Chris shared. "They understood our goals, established a plan, and executed it more quickly and cost-effectively than expected. Above all, our Walz partners proved early on to be trusted resources."
What the Decades team didn't realize at the time was how crucial the financial reporting improvements were heading into an unprecedented time for small businesses.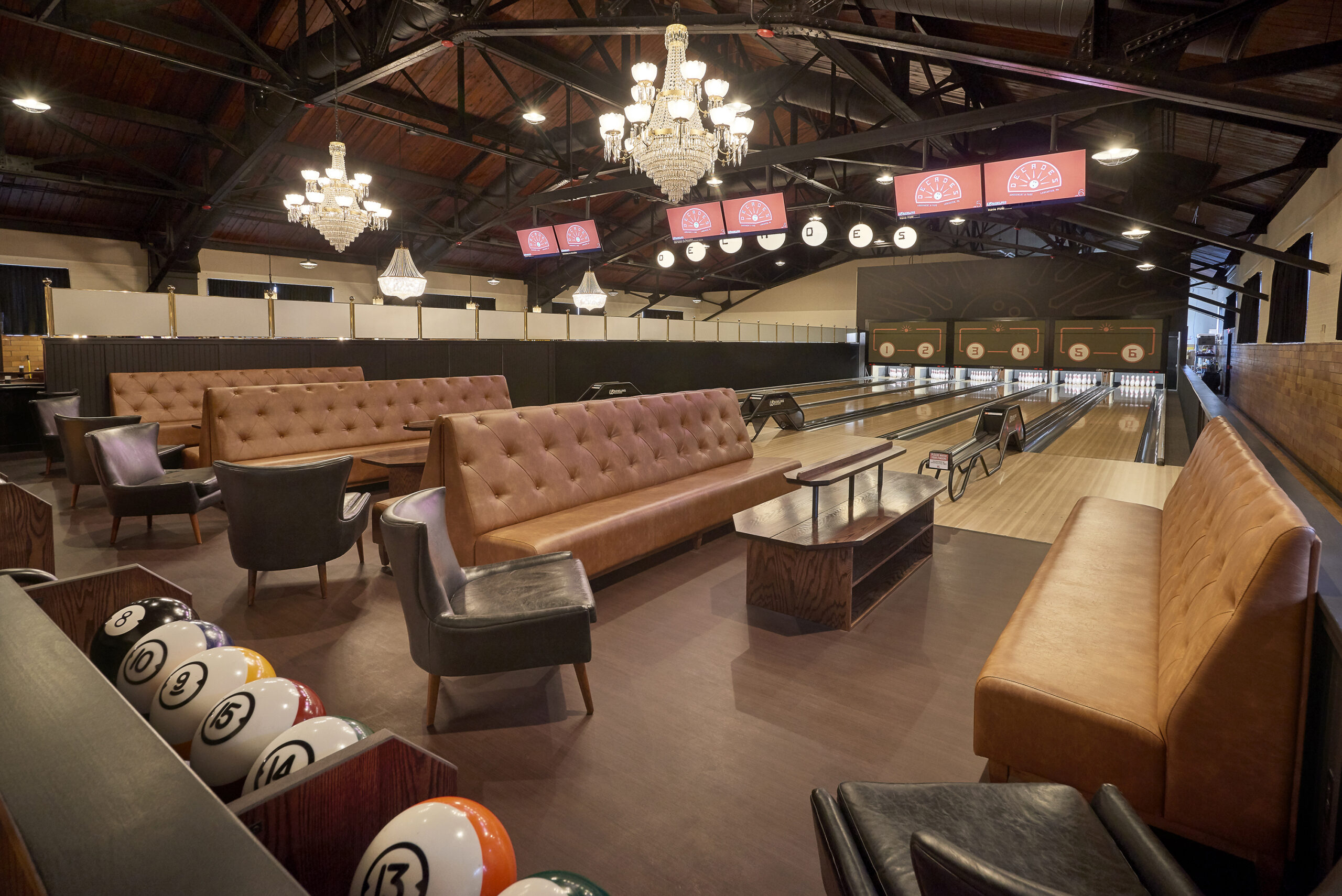 Opportunities during a Global Pandemic
As the Decades partners navigated the early phases of the global pandemic, they leaned on Walz for guidance and support. "In the beginning, there was an overwhelming amount of information, speculation, and government policies to understand and keep up with," said Chris. "Walz did a great job of communicating what they were hearing and acting on opportunities that could help us get through this difficult time."
With the right financial reporting in place, Walz developed a strategy for Decades to apply for COVID-relief opportunities for small businesses, including two rounds of funding for the Paycheck Protection Program (PPP), the Restaurant Revitalization Fund (RRF), and the Employee Retention Credit (ERC). To qualify for these programs, businesses are required to maintain detailed accounting records.
"Had we not improved our financial reporting, we would have struggled to get the funding we needed to survive the pandemic," Chris shared. "Not only did we survive, but we were able to keep our business as healthy as possible in part because of the support from Walz Group."
Financials and Accounting – Now a Strength
Decades relies on the Walz team for general accounting, tax preparation, and financial planning. While Decades hasn't had a "normal" year yet, Walz has been able to help the business maximize its revenue. The business is growing and accounting needs are increasing.
"We are confident in the accuracy of our accounting," said Chris. "Walz knows our business and offers insight into things that we may not necessarily be thinking of. We now view financials and accounting as a strength and something we don't have to question."
A Trusted Relationship
During a time when there are many external factors beyond control, the Decades team is confident in the financial operations they have in place.
"It is such a relief to have a strong team behind us, especially during the pandemic," expressed Chris. "We never second-guessed that Walz would do the right thing for us and we are excited about what's to come in the future."
"They understood our goals, established a plan, and executed it more quickly and cost-effectively than expected. Above all, our Walz partners proved early on to be trusted resources."
Chris Trendler, General Manager and Partner of Decades Lancaster